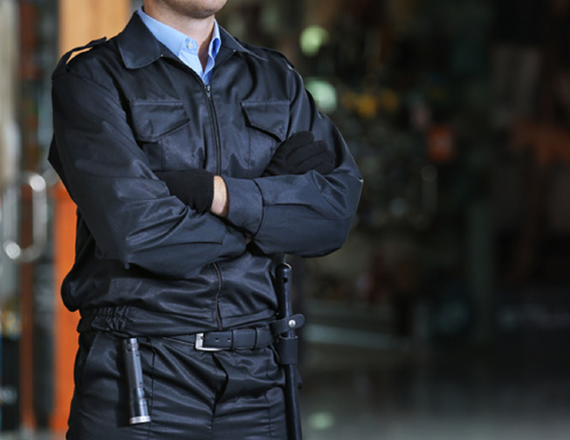 Daily watchpost up to 190 hours / per month - from -
15 000 UAH and more
Day watchpost: up to 366 hours / per month -
19 000 UAH and more
Night watchpost: up to 366 hours / per month -
19 000 UAH and more
Daily watchpost:
25 000 UAH and more
month
Our Company's security services include the following required activities:

Tasks – Tasks are determined by a set of measures to implement security and monitor the situation on the territory of the facility, include the following mandatory activities that are carried out by Legion Group of Companies: organization and implementation of the access control regime for people and vehicles, inspection;
bypassing the facility and the adjacent territory, excluding thefts, material assets, goods, documents;
monitoring a video surveillance system;
control actions of employees and guests of the enterprise;
protection of material assets located on the territory in the public domain;
prevention of unauthorized access to the facility;
ensuring the safety of confidential information (including data recorded on electronic media) and commodity resources.
The organization of facility protection may include other services, but all of them are preliminary agreed upon in the agreement concluded with the company.
Order of work with the Legion agency
Company's features and capabilities
Most of the employees of the Legion Group of Companies served in the internal affairs bodies, the Internal Troops of the Ministry of Internal Affairs, the Armed Forces, the Security Service, and the National Guard of Ukraine. The management team of the Group of Companies is staffed by officers of the above power structures with over 20 years of service experience. Having professional experience in organizing and implementing the protection of objects of varying complexity.
Agency security guards undergo training and advanced training at a training center established on the basis of the Legion Group of Companies. The uniform as well as armament of employees are determined at the Customer request. Basically, it is a black uniform with breast and hash marks. Some wear camouflage uniforms or civilian suits.
The cost of protecting facilities depends on many factors. This is the category of access, location, quantity and value of resources to be protected, the forces involved, weapons and means of security, interest in gaining access from criminal elements, and much more. Also, the cost of protecting an object is related to the area of ​​its territory, the volume of material and information values.
Our company provides the protection of objects of any complexity.